Fat Quarter Shop
is having a huge Black Friday sale until November 28 at midnight CST. It's 20% off all orders. If you order $150 or more, you get a
a special grab bag valued at approximately $40 (while supplies last). Don't forget the daily Mega Flash Sales too.
Annie's
has 35% off fabric and yarn with code YARNFAB until 11:59 pm ET on November 30.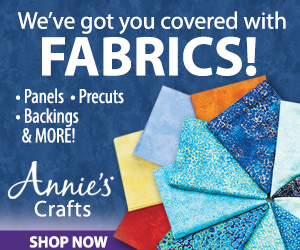 Pineapple Fabrics
has a variety of deals. Use code PINE5 for 5% off site wide, PINE25 for $25 off $225+, PATTERN20 for 20% off patterns, and PINE10 for $10 off $100+.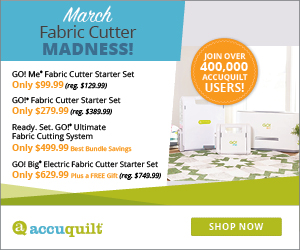 National Sewing Circle
has 25% off the entire site with code THANKS25 and 30% 0f National Quilters or Sewing Circle with $75+ purchase using code CYBER30.
Kangaroo Cabinets
is having a major sale. The Bandicoot II is now under $500--more than 50% off!