This week's block is Buzzy Bee. I'm using my collection of
Alison Glass fabrics
, and even finagled some thematic fussy cutting.
To keep myself sorted, I'm labeling the cut pieces with
Alphabitties
and tiny clothespins from the dollar store.
If you want to spare yourself some serious FOMO (fear of missing out), I recommend you join along.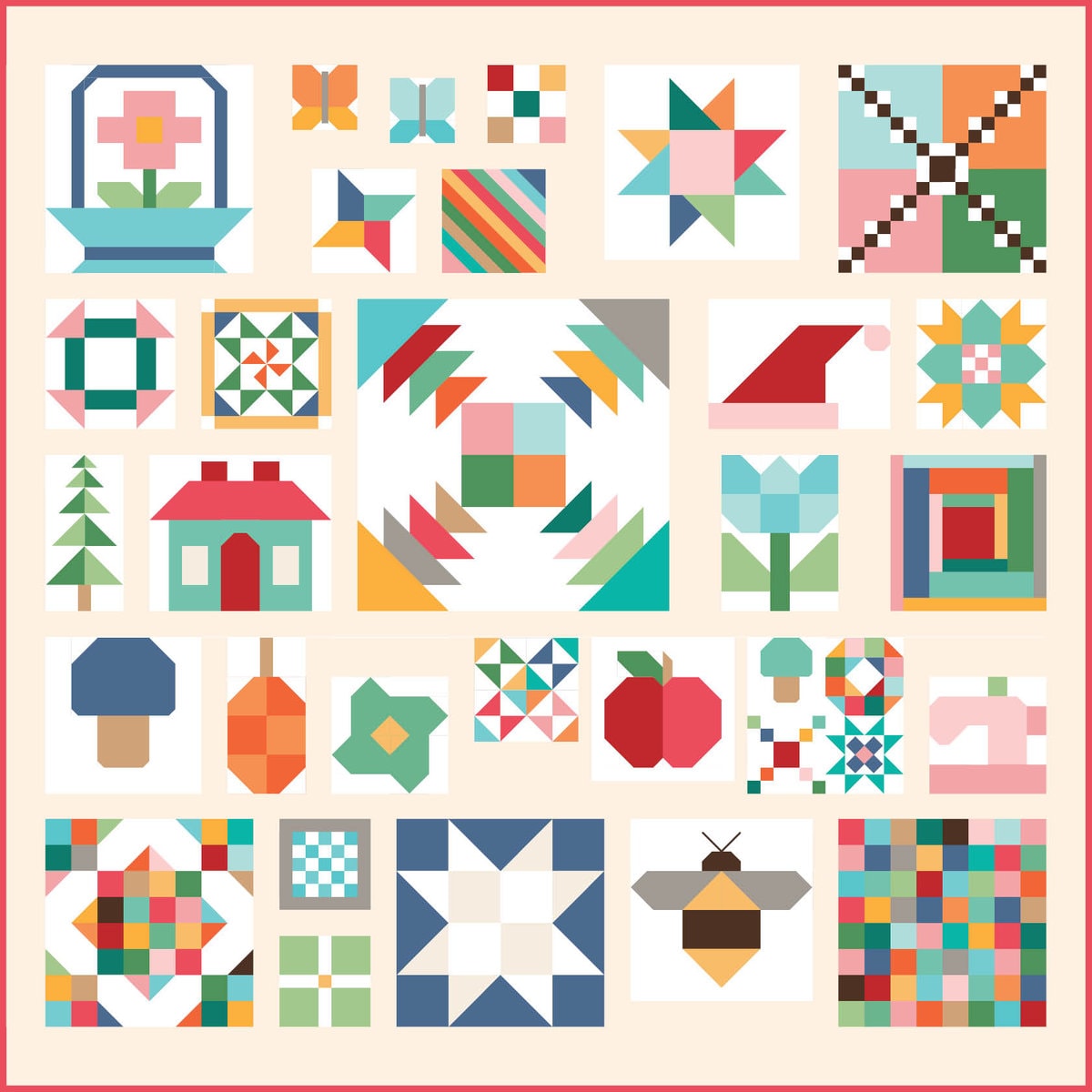 We'll be doing a block each week, from Scrappiness is Happiness by Lori Holt of Bee in My Bonnet Co. so you'll need to secure a copy to get your instructions.
Also, download the finishing pattern for fabric allotments and the setting instructions. If you want to use the same Lori Holt fabrics as Kimberly or Fat Quarter Shop, you will need:
For extra fun, Fat Quarter Shop is offering prizes. Follow @fatquartershop and @beelori1on Instagram and tag your blocks with #ScrappinessIsHappinessQAL. Add the button to your social media.
Let me know in the comments if you'll be joining along.