Hip, hip, hooray! I have a finish today.
The pattern I used is
Anne Marie Chany's Moccasin
. It consists of twenty-three 9" blocks divided into eleven monthly patterns, as well as a twelfth pattern for finishing.
My version will serve as a shop sample for
Quilts Ole
. You can call the shop at 505-890-9416 if you are interested in purchasing a kit. If you live outside the US, prefer the
original color scheme
, or Quilts Ole sells out, Missouri Star Quilt Co. is an
alternative source
.
Instead of using the colors specified in the pattern, this version has more of a southwestern flavor. Below is a chart of my color modifications. I used Kona solids. Additionally, I used coffee instead of purple for the background on Month 6, and burgundy instead of indigo on Month 11.
| | |
| --- | --- |
| Original Color | Quilts Ole Kit Color |
| Indigo | Aqua |
| Pink | Turquoise |
| Purple | Burgundy |
| Orange | Terra Cotta |
| Yellow | School Bus |
| Brown | Coffee |
| White | Oyster |
| Light Pink | Teal |
Patti Lueker (505-699-3748 or pattilueker@yahoo.com) did the fine custom quilting. I love how she incorporated southwestern motifs and a modern aesthetic.
I do have a few suggestions for the piecing. For one, I learned the hard way that using a acrylic ruler and matching the wedge length to the pattern will not suffice. If the wedge on the ruler is a wider angle, your Dresden Plate will not fit on the block.
Secondly, I made some modifications to the patterns to employ strip piecing, particularly with the four identical blocks that surround the Dresden Plate. The provided instructions tend to involve cutting each piece individually which is a bit tedious for my taste.
For the backing I used a Michael Miller Fairy Frost from my stash since it was similar in color, just the right amount, and would hide quilting starts and stops. While I didn't quilt this piece, I have learned from personal experience that using a solid colored backing is very unforgiving, and provides good reason to either tie off and bury all starts and stops, or consider a different backing selection.
Thanks for joining me!
I'm linking up with: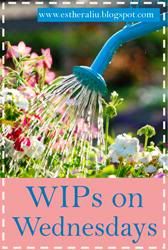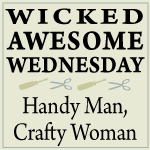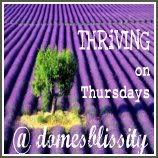 Free Motion Mavericks